Grandbrothers - Neon
Neon is WARPED TYPE's third music video for
Grandbrothers
, taken from the duo's album release
Dilation
. Heavily inspired by the inherent geometric shapes found in black and white photography, the clip takes cues both from the energetic sound track and the fluent camera moves to set these shapes into motion. The video also pays hommage to some of our favourite pioneers in
modern print and graphic design
. Neon recently premiered as a web exclusive over at
TSUGI Magazine
, and had its TV premiere on
3Sat Kulturzeit
.
Hauschka - Elizabeth Bay
The video Elizabeth Bay for
Hauschka
marks the first collaboration between WARPED TYPE, who did the art direction, and
klangmalerei.tv
, who directed the clip. In early 2014, Elizabeth Bay had an exclusive Premiere at
Guardian Music
.
Grandbrothers - Naive Rider
Grandbrothers - Arctica
Check out Arctica, our second music video for
Grandbrothers
, taken from the duo's debut 
Dilation
. This is Visual Music‬ full circle: initially a visual for the stage show, the tangram geometry became part of the video, then found its way back onto the stage. Arctica premiered on
XLR8R,
 was featured on
Lowdown Mag
and 
Stereogum
 and recently had its TV debut on
BR Klassik
,
EinsFestival
and 
ARD alpha
.
WARPED TYPE - Darkbwoyy
Darkbwoyy is a colorful extravaganza of a Track, featuring WARPED TYPE visuals on a futuristic polygon stage design and set to forceful beats in an inspired collab with Markus Girrulat of
A Minor Matter
. Darkbwoyy features a full spectrum musical ensemble with live drums, two violon celli, double bass and live electronics. Watch Darkbwoyy now in HD on Vimeo.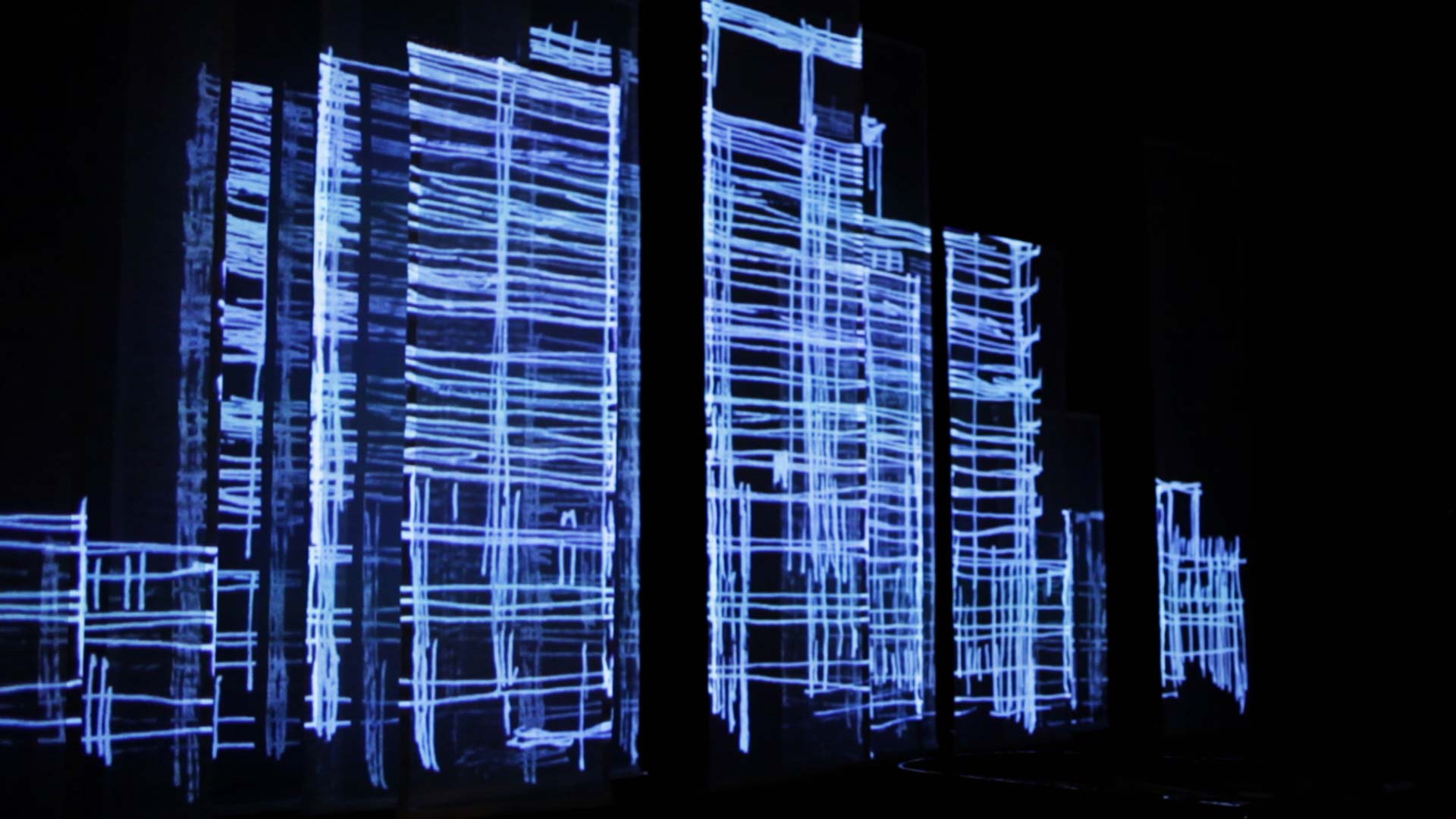 Hauschka - Abandoned City - Stage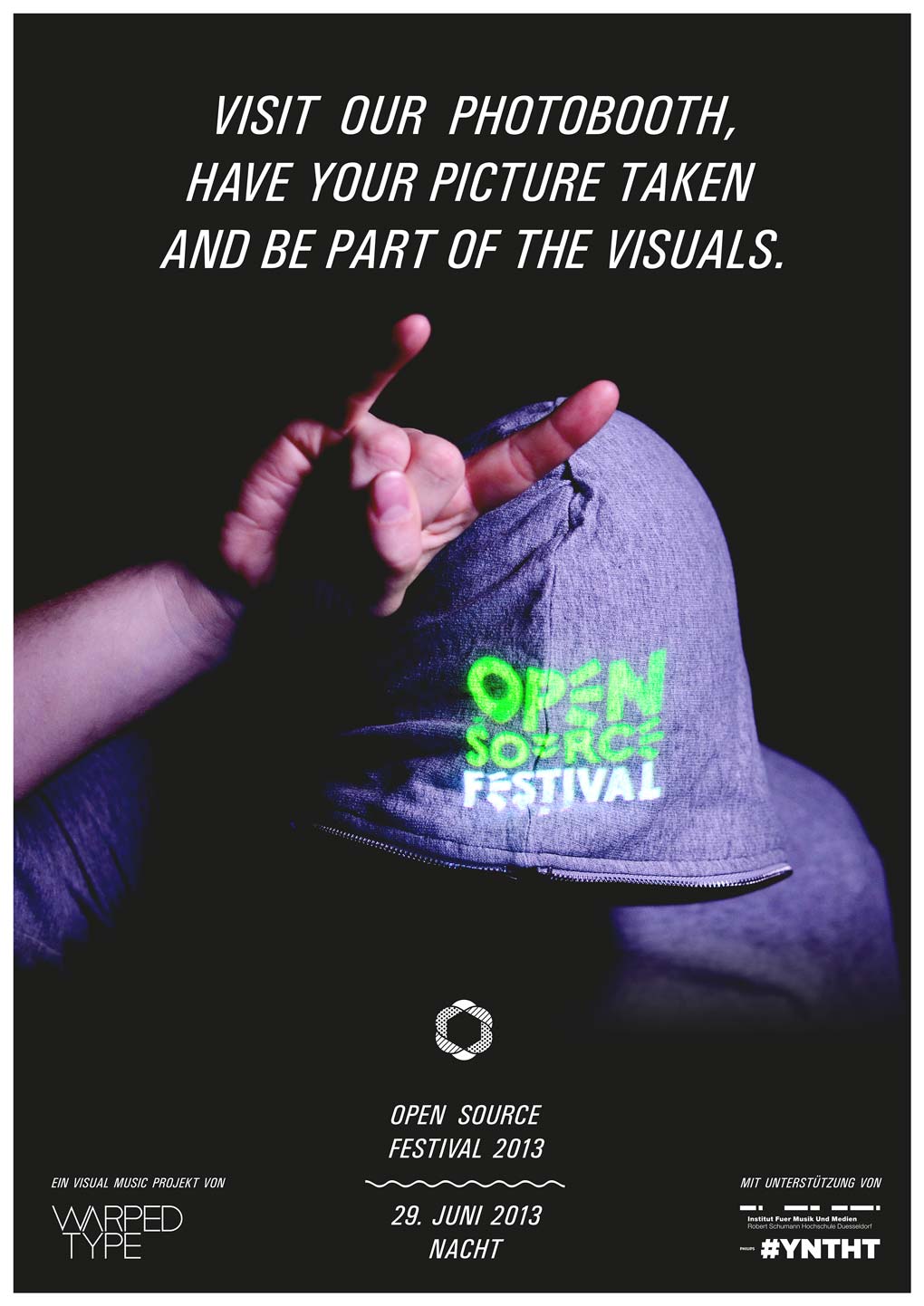 WARPED TYPE - Photobooth
With their WARPED TYPE Photobooth, the visualist quartett takes a simple concept and turns it into a powerful interactive art installation. From each Band's and the Festival Artwork, WARPED TYPE creates colourful, vibrant masks. All attending festival guests and artists are then invited to have their picture taken. The resulting pictures are reproduced on hi-res Screens or Beamers, or used in a VJ performance. All photos are uploaded to the Festival's social media channels – to be viewed, liked, commented on and shared.
WARPED TYPE Photobooth is a rapidly set-up, immensly fun and interactive project between the visual artists and attendees of a music or arts festival. All pictures were taken in the WARPED TYPE Photobooth at Open Source Festival 2013.


ADC
Awards 2015! INTO SPACES, a collaborative effort supervised by art directors and architects
diiip
, with graphic design by
Lamoto
and interactive art by
WARPED TYPE
has been awarded both a
Silver Nail
and
distinctions
– each being the highest accolades in their respective categories. INTO SPACES is an evolving exibition project exploring space, hosted by
Interprint
at the furniture exibition Möbeltage in Arnsberg and during
INTERZUM
at the
Design Post
in Cologne.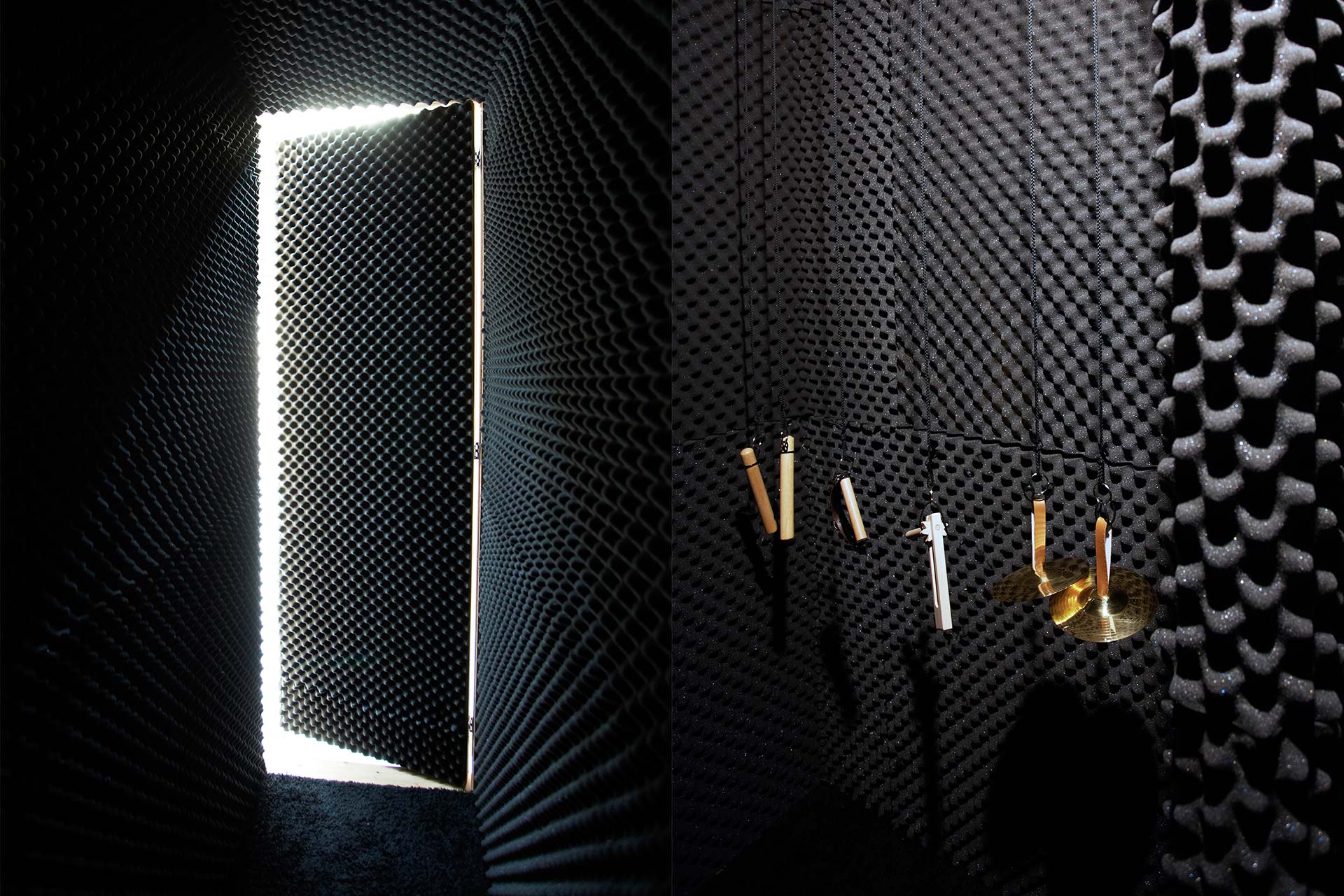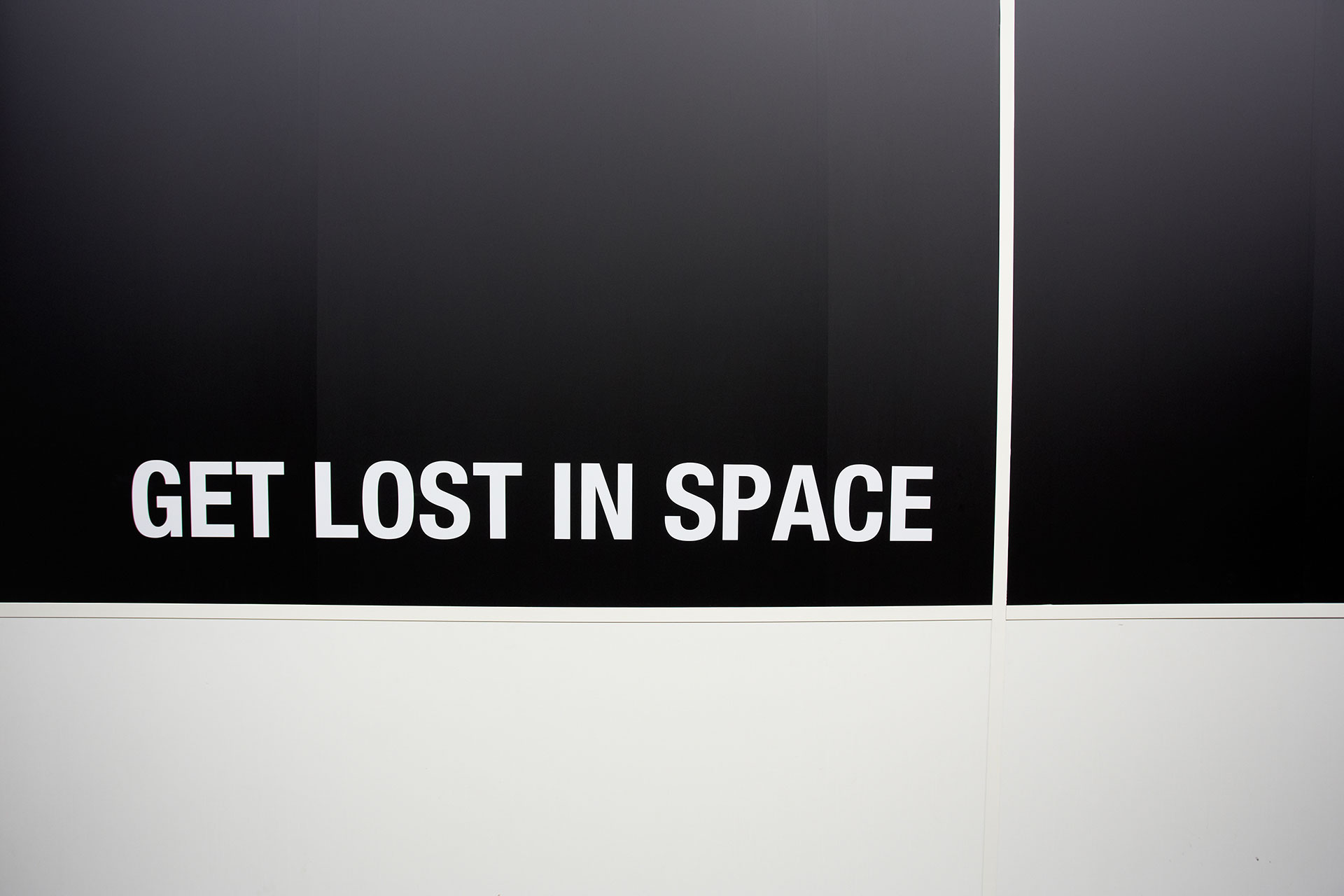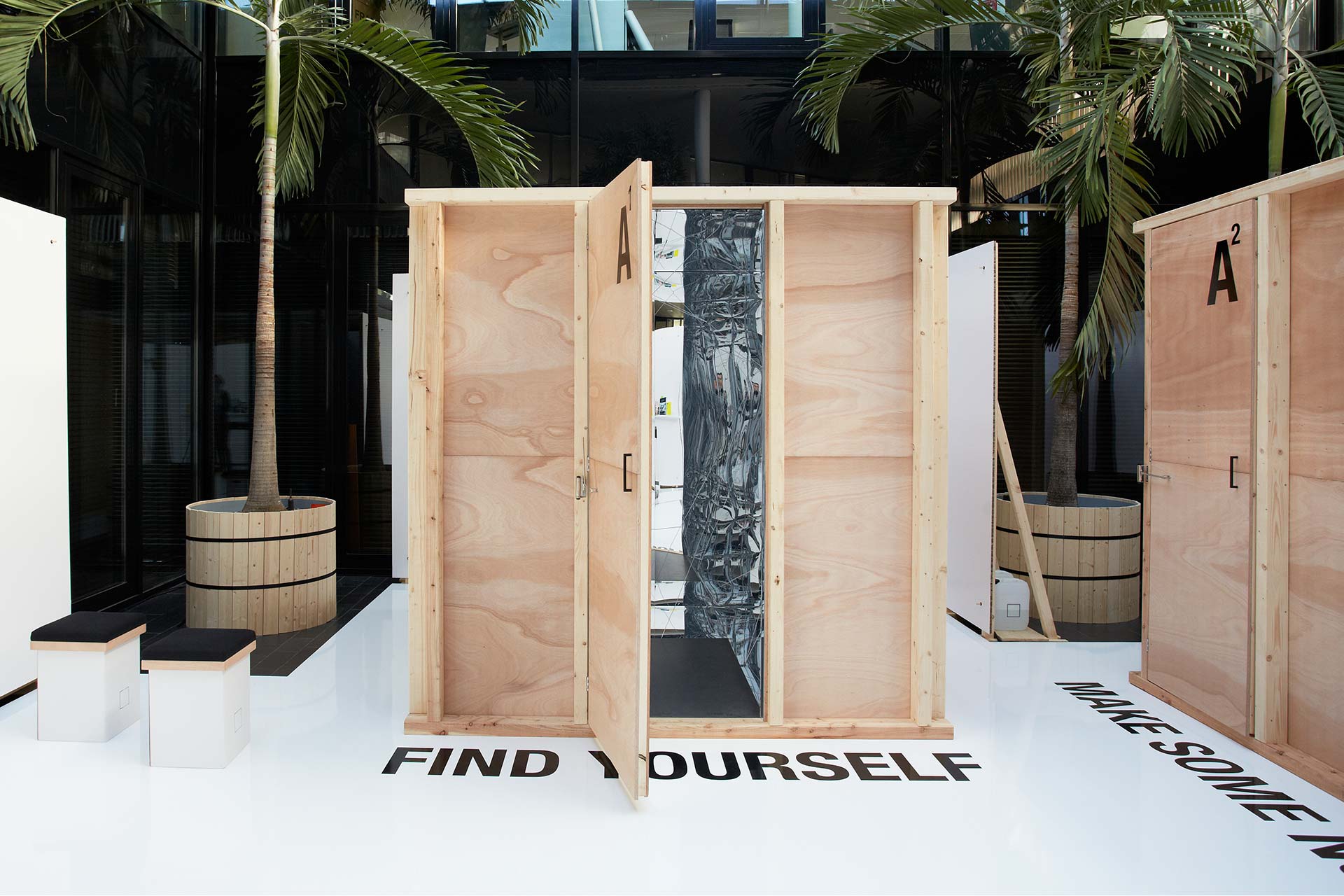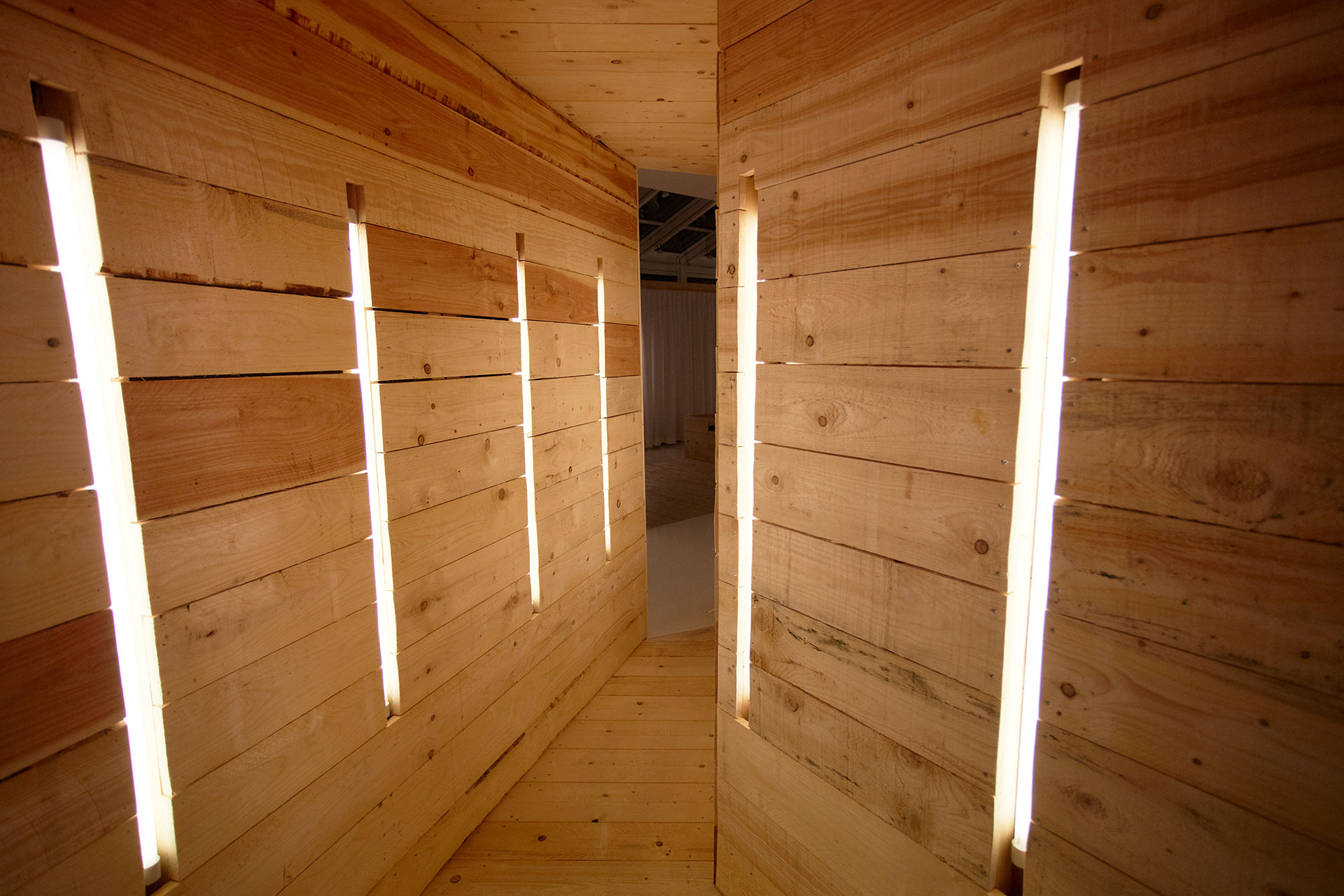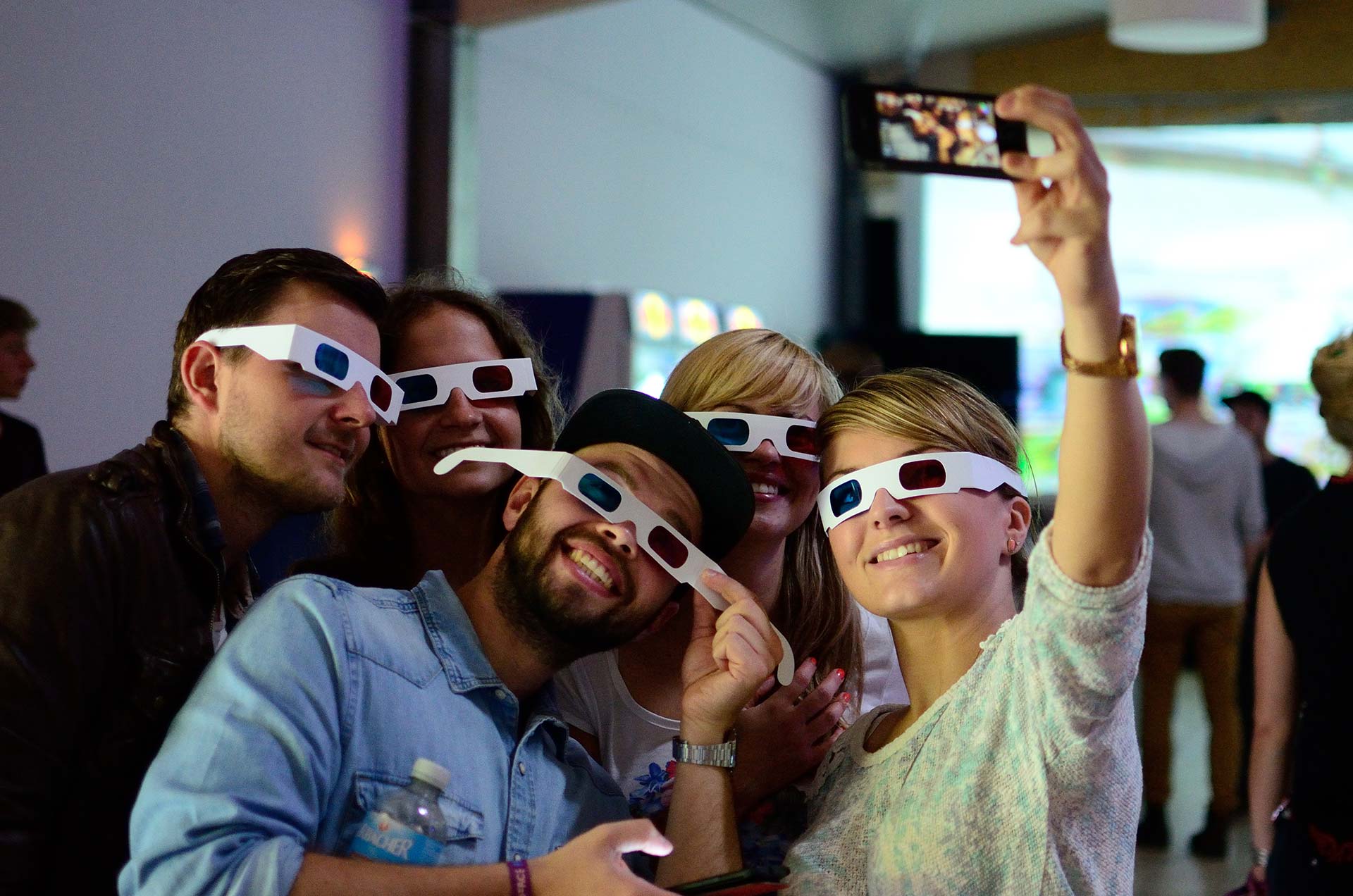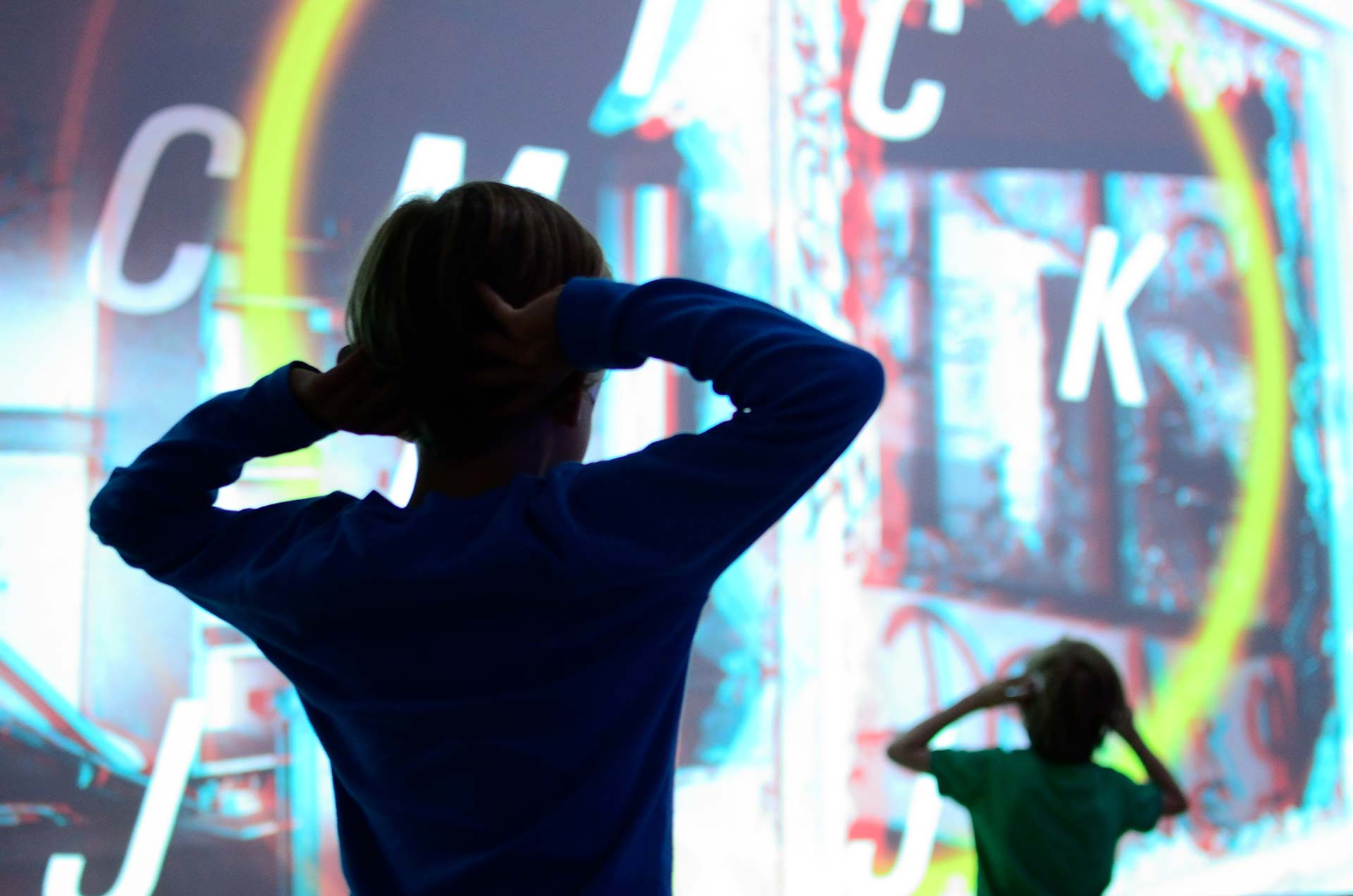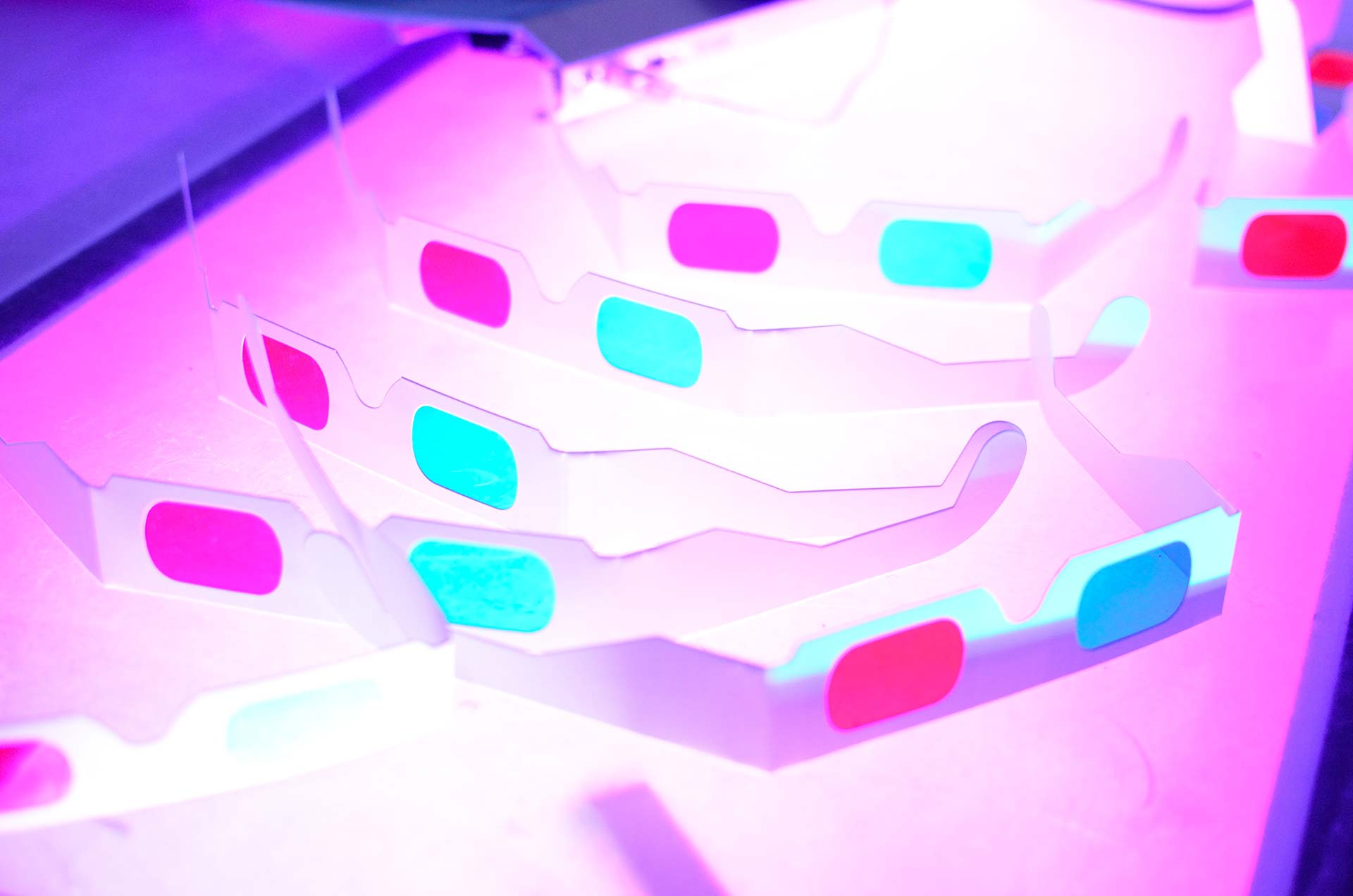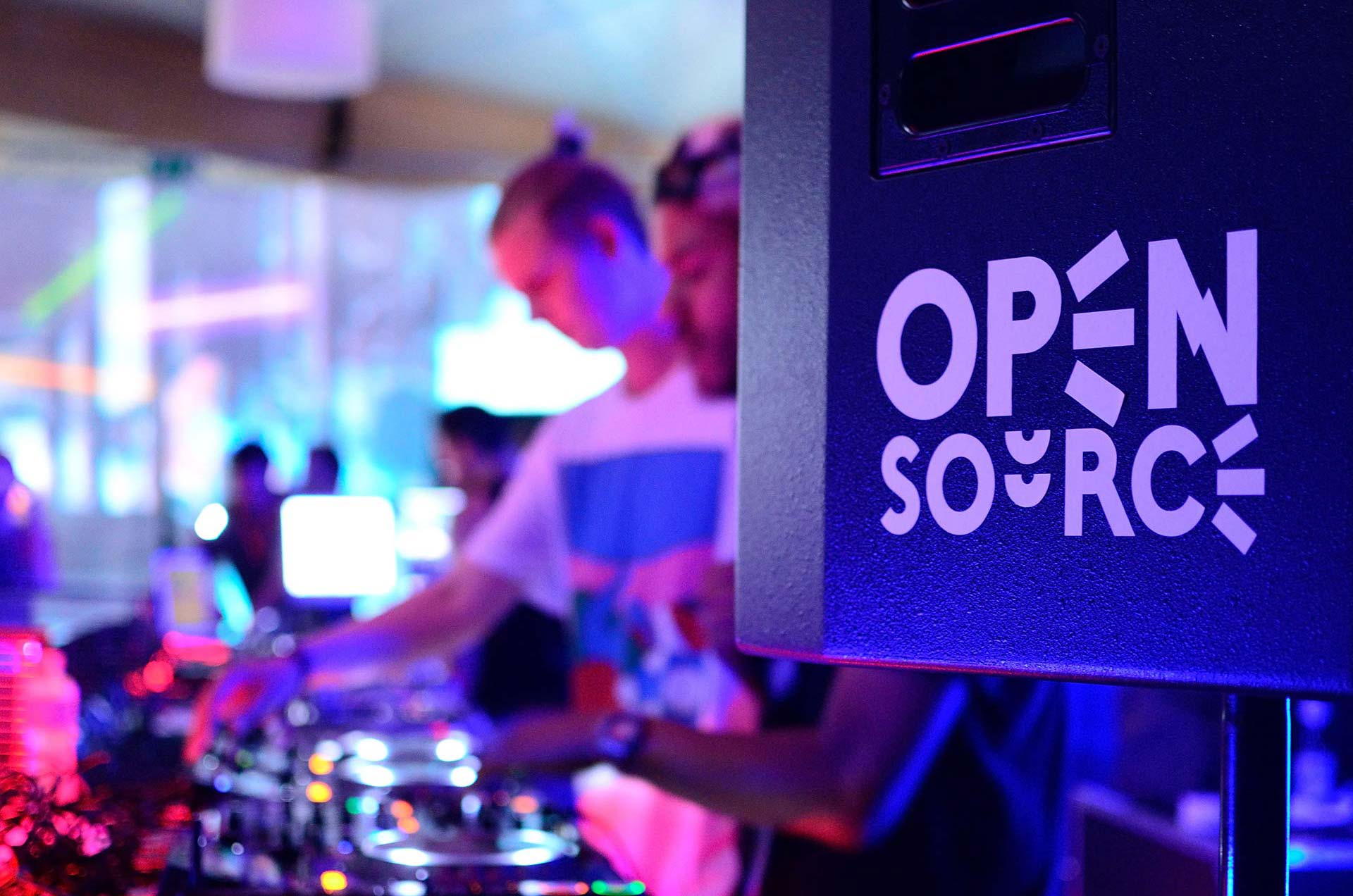 WARPED TYPE - 3D Visuals
For the 2014 edition of Düsseldorf's electronic music festival extraordinare,
Open Source Festival
, WARPED TYPE was given the opportunity to design visuals for the brand new Teehaus floor. They delivered stunning, beautiful shots in
anaglyph 3D
, and mixed it up with colourful, vibrant vector-style animation and a fresh approach to animated typography. To round off a perfect debut of the new Teehaus floor, every festival guest was given a pair of old-school, red-and-cyan 3D glasses.